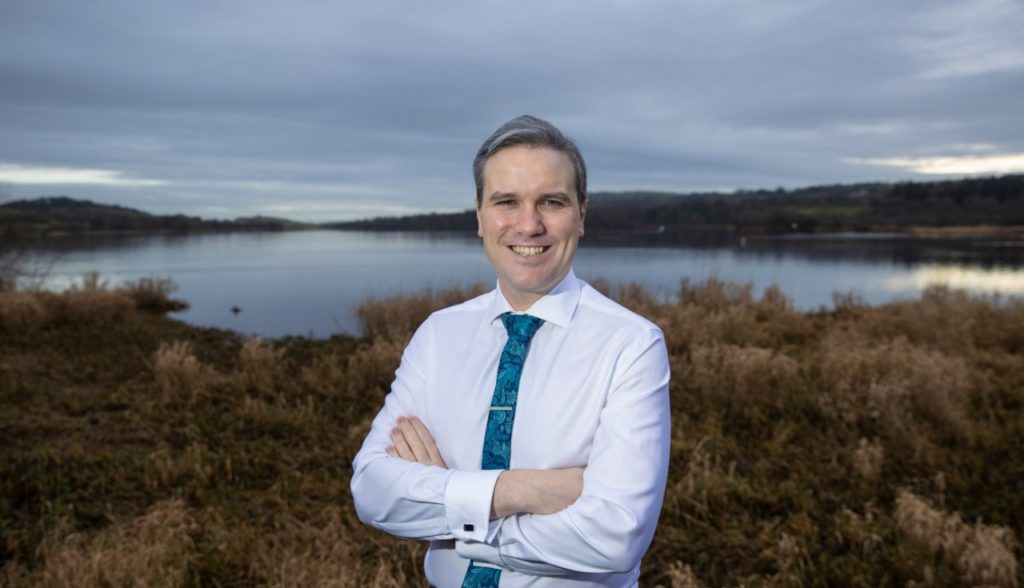 Tom Arthur was first elected to the Scottish Parliament in May 2016 as the first ever SNP MSP for Renfrewshire South, and re-elected in May 2021 with an increased majority receiving 50.5% of the vote.
In May 2021 he was appointed Minister for Public Finance, Planning and Community Wealth.
In his previous parliamentary session, he served a Deputy Whip and was previously as Parliamentary Liaison Officer to the Cabinet Secretary for Culture, Tourism and External Affairs; the Cabinet Secretary for Health and Sport and the Cabinet Secretary for Justice.
As well as being Convener of the Cross Party Group on Music, Tom was a member of the Finance and Constitution Committee and the Social Security Committee. He has previously been a member of the Health and Sport Committee, the Economy, Energy and Fair Work Committee and has convened two Private Bill Committees.
Tom was the first MSP to be accredited as a Carer Positive Employer and led a debate in parliament to promote the initiative. He has also led debates on the impact of Brexit on the music sector and on tackling Hepatitis C. Tom is also involved in Cross Party Groups on Social Enterprises, Basic Income, Culture and Consumer Protection.
Born in Paisley in 1985, Tom was raised and educated in Barrhead where he attended Cross Arthurlie Primary and Barrhead High School, before going on to the University of Glasgow where he completed a BMus (hons) and MMus. After graduating, Tom worked as a freelance piano teacher and keyboardist, performing across Scotland at weddings and corporate events.
Having had a longstanding interest in politics, Tom first became politically active during the 2007 Scottish Parliament Elections before joining the SNP in November 2009. He is a previous National Secretary of SNP Youth, where he modernised its constitution and represented the organisation internationally. Tom was also an election agent in the 2012 Local Government Elections, where he oversaw the election of two SNP Councillors. He lives locally with his wife and two pugs. Outside of politics, Tom enjoys reading, travel and music.