On Saturday I was able to meet with some of the Lochwinnoch Community Development Trust board members at a consultation event. There was a great turnout with lots of positivity and energy for supporting community projects to enhance Lochwinnoch life. The trust is a relatively new organisation with innovative proposals and ambition and I'm very much looking forward to supporting them going forward.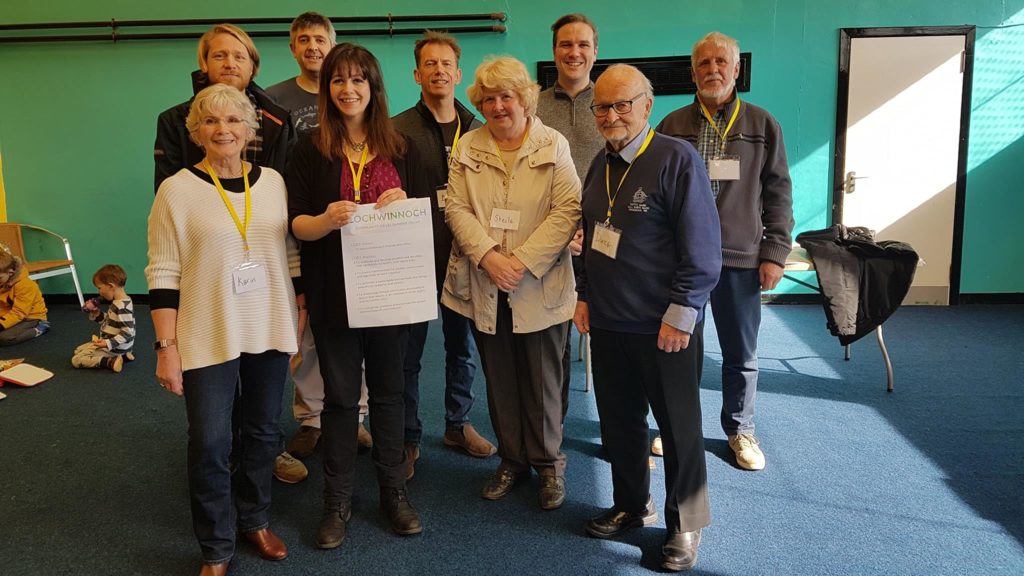 I spent Monday catching up on work in the constituency office, before travelling through to Edinburgh for the weekly Whips meeting. Tuesday began with a meeting of the Delegated Powers and Law Reform Committee, and ended with a well-attended Cross-Party Group on Music.
After attending Finance and Constitution Committee on Wednesday morning, I asked the Cabinet Secretary for Rural Economy a portfolio question on the potential impact of Brexit on the agriculture sector in Renfrewshire and East Renfrewshire.
It is clear that leaving the EU would have a significant negative impact on the sector, particularly in a no-deal scenario, but the Scottish Government is helping to address the stress caused by ongoing Brexit uncertainty.
On my social media this week, I was happy to share a series of videos from Roar – Connections For Life, created by older people for older people as part of the excellent #StayMobileStayConnected Campaign. A group of older adults, aged 79 to 92, created the five campaign videos available here, with their own advice on achieving happiness and health in later life.
On Friday it was great to meet with British Red Cross to discuss their mobility aids service and to learn more about the important work they do in the local area. The service provides short-term loans of mobility aids to people in need, including wheelchairs, commodes, walking sticks and frames.