We are now on course for a pre-Christmas General Election and I'm looking forward to a busy six weeks of campaigning to ensure that my two SNP colleagues, Mhairi Black and Gavin Newlands, are returned as MPs of their constituencies.
As well as the return of SNP MPs for both Paisley and Renfrewshire South and Paisley and Renfrewshire North, I look forward to campaigning to help Kirsten Oswald regain her East Renfrewshire seat.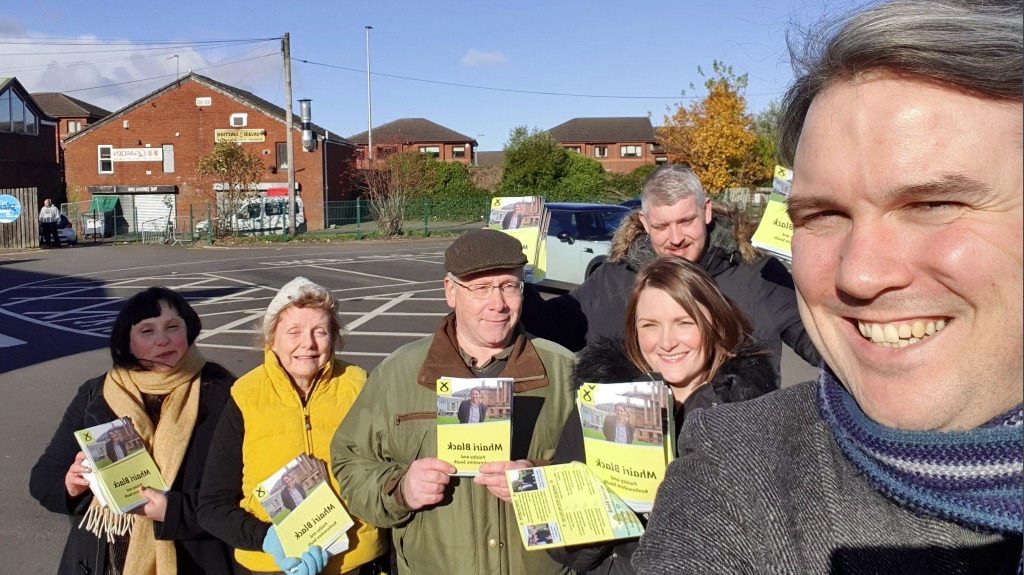 I'm also reflecting on a busy month both in the constituency and through at the Scottish Parliament.
On 3rd October, I invited Minister for Community Safety, Ash Denham MSP, to join me in paying tribute to the work and legacy of my constituent Ron Ewing by commending the work of the Smokey Paws campaign.
Ron, who sadly passed away recently, was at the forefront of the campaign in Scotland and was responsible for the distribution of pet oxygen mask kits, which are now used by numerous fire stations across the country.
His legacy is one that his wife Carol, his family, friends and community can be proud of, as the passion and dedication he committed to the campaign over the years will continue to help the Scottish Fire and Rescue Service save the lives of pets in fires.
I started the following week with a supermarket surgery in Linwood before heading over to Barrhead to mark the beginning of Challenge Poverty Week with Helping Hand G78, a local charity providing affordable quality second-hand furniture and appliances across East Renfrewshire.
Challenge Poverty Week, which ran from 7-13 October, is a reminder of the need to turn compassion into action and its wide reach shows that Scotland is a country that believes in justice and compassion and in the need to solve poverty.
I was delighted to visit Helping Hand G78, whose ambitions are the perfect embodiment of local people making a real difference for those in our community who are most in need and I look forward to continue supporting their hard work as they continue to tackle poverty at its source.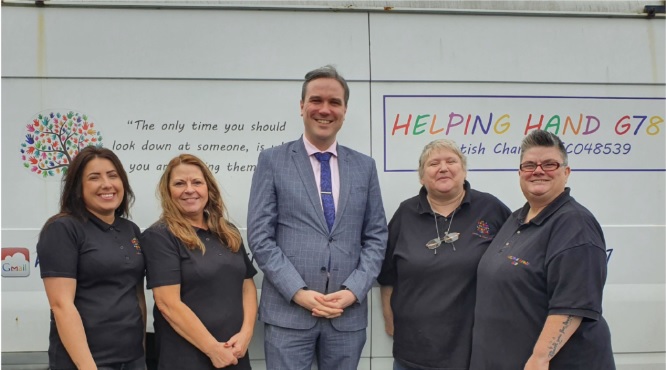 At FMQs, I then asked First Minister Nicola Sturgeon how the Scottish Government was marking Challenge Poverty Week.
The First Minister highlighted that Scottish Government is determined to take action to tackle poverty, for example through providing support to low-income households, delivering affordable homes and increasing early learning and childcare support.
In addition, the new Scottish Child Payment will lift 30,000 children out of poverty.
However, the biggest danger to increasing poverty is the UK government's continued welfare cuts and the risk of a No Deal Brexit, which could, in itself, push 130,000 people in Scotland into poverty.
I was glad to take part in my colleague Sandra White MSP's Members' Business Debate celebrating the 10th anniversary of the Charter of Rights for People with Dementia and their Carers.
The Charter introduced a human rights-based approach to health and social care based on the UN PANEL principles and, for the first time in Scotland, allowed people with dementia and their carers to participate in decisions, have accountability in their care and be empowered to access their rights without stigma.
I highlighted the important work done by both Dementia Friendly Lochwinnoch and the Johnstone Dementia Friendly Community Group, who are blazing a trail across Renfrewshire to improve the lives of people with dementia and their carers, as well as the Carer Positive Employer initiative delivered by Carers Scotland.
At the SNP Conference in Aberdeen, I had the pleasure of moving a resolution recognising New Zealand's ground breaking achievement in delivering the world's first wellbeing budget.
The wellbeing budget emphasizes happiness and believes that measuring GDP alone does not guarantee improvement to living standards and nor does it take into account who benefits and who is left out. The Scottish Government has committed to making wellbeing central to its next spending review, so it will be interesting to watch the results of this new approach unfold in New Zealand.
Conference also represented an opportunity to meet with various organisations, including Action on Hearing Loss Scotland.
I'm happy to be backing Action on Hearing Loss Scotland's service urging people to get their hearing checked and start benefiting from using hearing aids and assistive equipment.
The Hear to Inform and Connect service, funded by the National Lottery Community Fund, aims to reach out via local groups to encourage older people to get their hearing checked and use a range of support to minimise the impact of hearing loss in everyday life.
I encourage community and social groups throughout Renfrewshire South to contact Action on Hearing Loss Scotland for free information talks to help raise awareness about the signs of hearing loss, how hearing aids and assistive equipment can help and the best ways to communicate with people who are deaf or hard of hearing.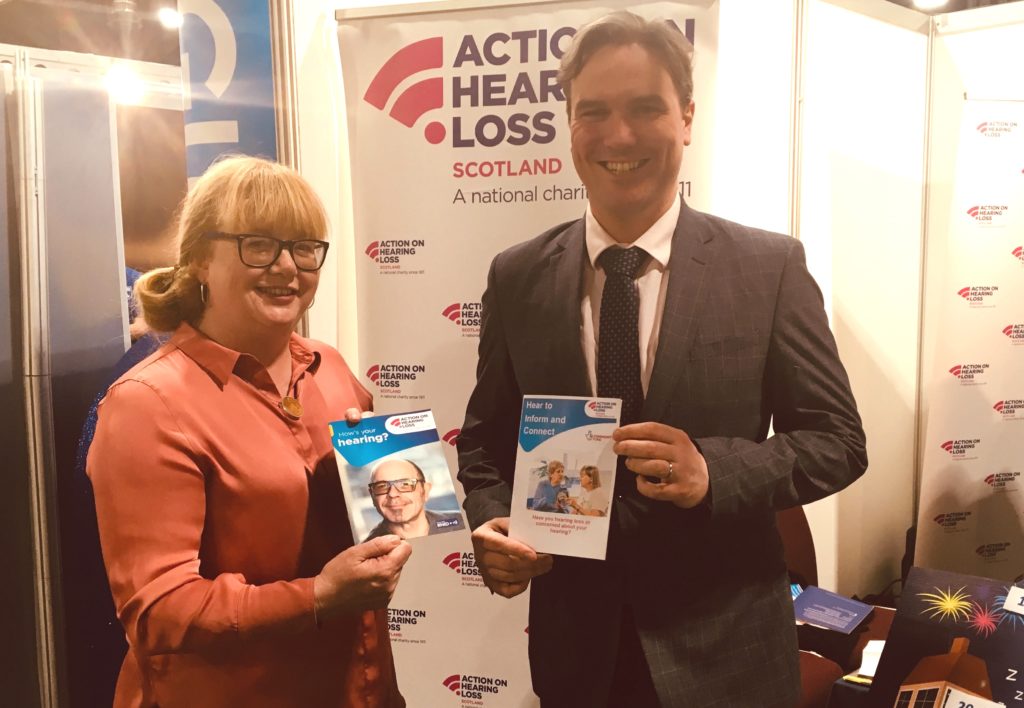 On Friday 18 October, I held an event as part of Macmillan's World's Biggest Coffee Morning in my Johnstone constituency office with visitors helping raise over £86.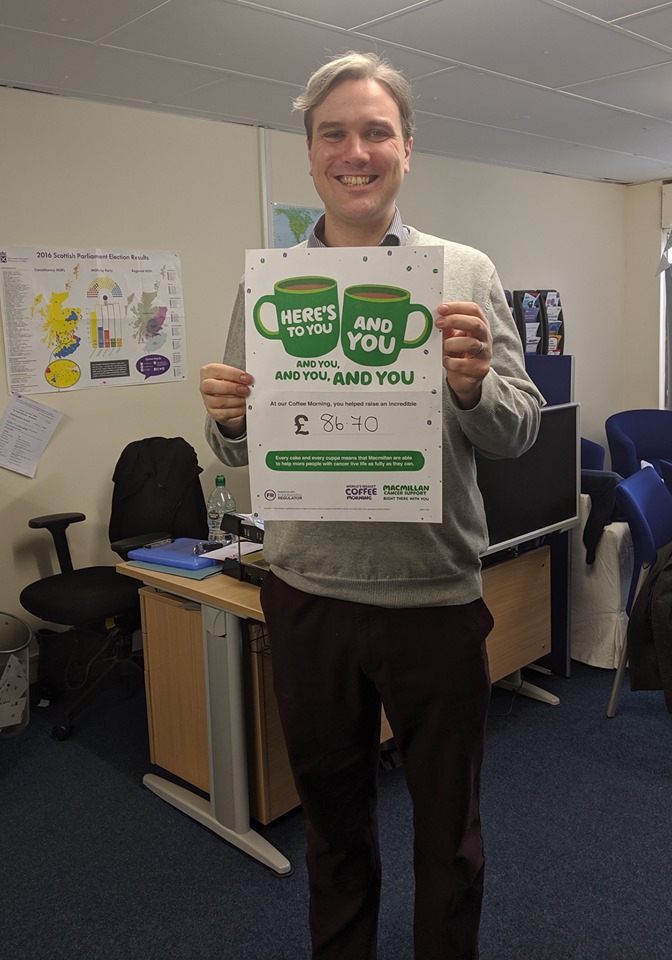 It was a great chance for people from across the local area to come together, while also raising money for Macmillan Cancer Support. I'd like to thank everyone who came along to offer kind donations and delicious home baking, and my staff for all of their hard work in arranging a great event. I'm truly grateful to all those who supported us, every pound counts and will make such a difference to people living with cancer.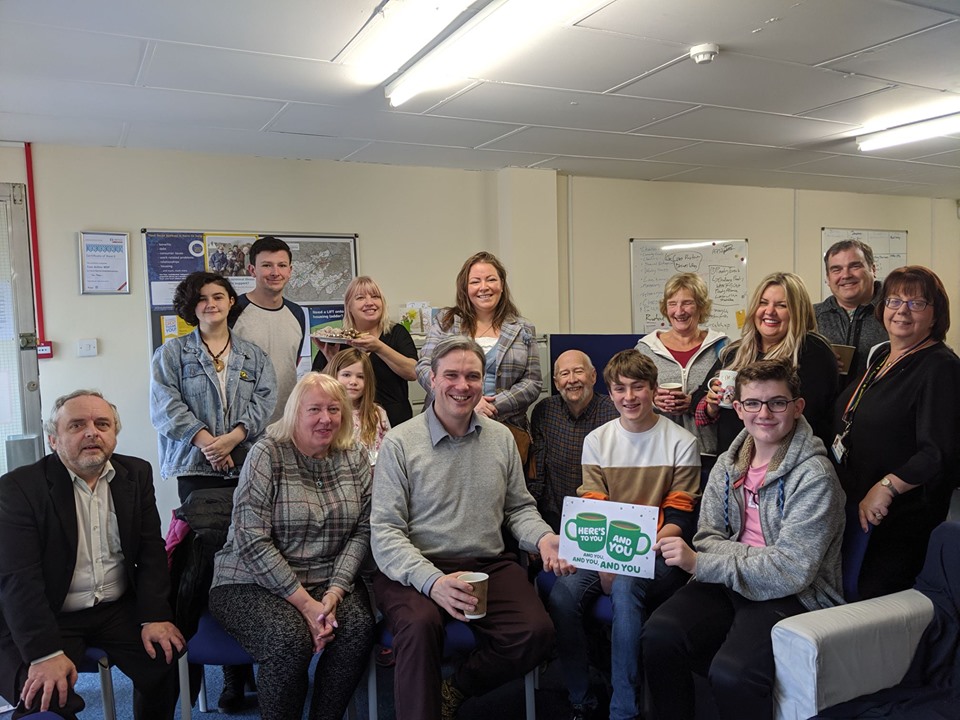 On 21 October, I was unexpectedly back in Parliament during recess to take evidence from Michael Gove MP as part of the Finance and Constitution Committee. I took the opportunity to highlight questions raised directly to me by local businesses surrounding Brexit. Unsurprisingly, Mr Gove offered no tangible assurances that Scottish businesses would not be put at a disadvantage following Brexit, particularly if a trade deal was not reached. He also confirmed that Boris Johnson's Brexit deal gives Northern Irish businesses easier access to the European Single Market than businesses in Scotland. I am sure nothing said in response to my questioning helped put the minds of my constituents at ease.
This Monday, I held a supermarket surgery in Barrhead. It is always a pleasure to chat with constituents and pick up some casework as well.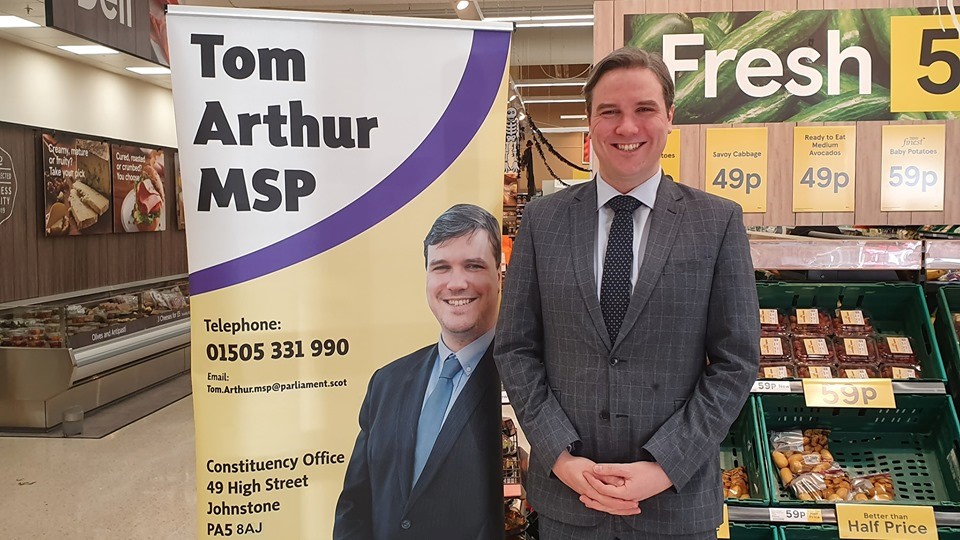 At the Scottish Parliament, I chaired a meeting of the CPG on Consumer Protection and Energy Efficiency and co-chaired a meeting of the CPG on Sexual Health and Blood-Borne Viruses. I also spoke in a Culture, Tourism, Europe and External Affairs Committee debate addressing the Glasgow School of Art fire.
Following a ministerial statement on Scotland's new firework action plan, I commended the work of emergency services who will be working hard to keep his constituents safe this fireworks season. I also invited Community Safety Minister Ash Denham to join me in welcoming the move from a number of supermarkets to either ban the sale of fireworks or restrict sales to low-noise fireworks as a step in the right direction with regard to keeping communities safe from fireworks misuse.
During General Questions, I asked the Cabinet Secretary for Finance, Economy and Fair Work Derek Mackay about what the Scottish Government is doing to support the economy of Renfrewshire South. I was pleased with Cabinet Secretary's answer that the Scottish Government will continue supporting small businesses and the local economy through continued investment. However, we share the concern that the tremendous growth seen in Renfrewshire, particularly highlighted in the recently published Economic Strategy, is likely to be damaged by the Tories' No Deal Brexit.
Today, I participated in a Members' Business debate regarding the troubling state of Hong Kong. The 31st of October marks the 142nd day of continuous protest in Hong Kong and I am very concerned with the escalation of police violence used against the protesters. I fully support the rights of the people of Hong Kong to freely express their beliefs and to maintain their democratic philosophy. I support the push for a formal investigation into the situation in Hong Kong and strongly assert that the UK Government should stand with the protesters and call for a peaceful resolution to the conflict in which the rights and freedoms of Hong Kong citizens are bolstered.
Finally, looking ahead to December's election, I would urge everyone who is eligible to ensure they are registered to vote by midnight on Tuesday 26 November and are able to make their voices heard at this crucial time.