Saturday 1 June was another brilliant afternoon at Kilbarchan's annual Lilias Day. The weather was (thankfully) lovely and there were many local organisations in attendance – it's always great to see the whole community come together to celebrate this tradition.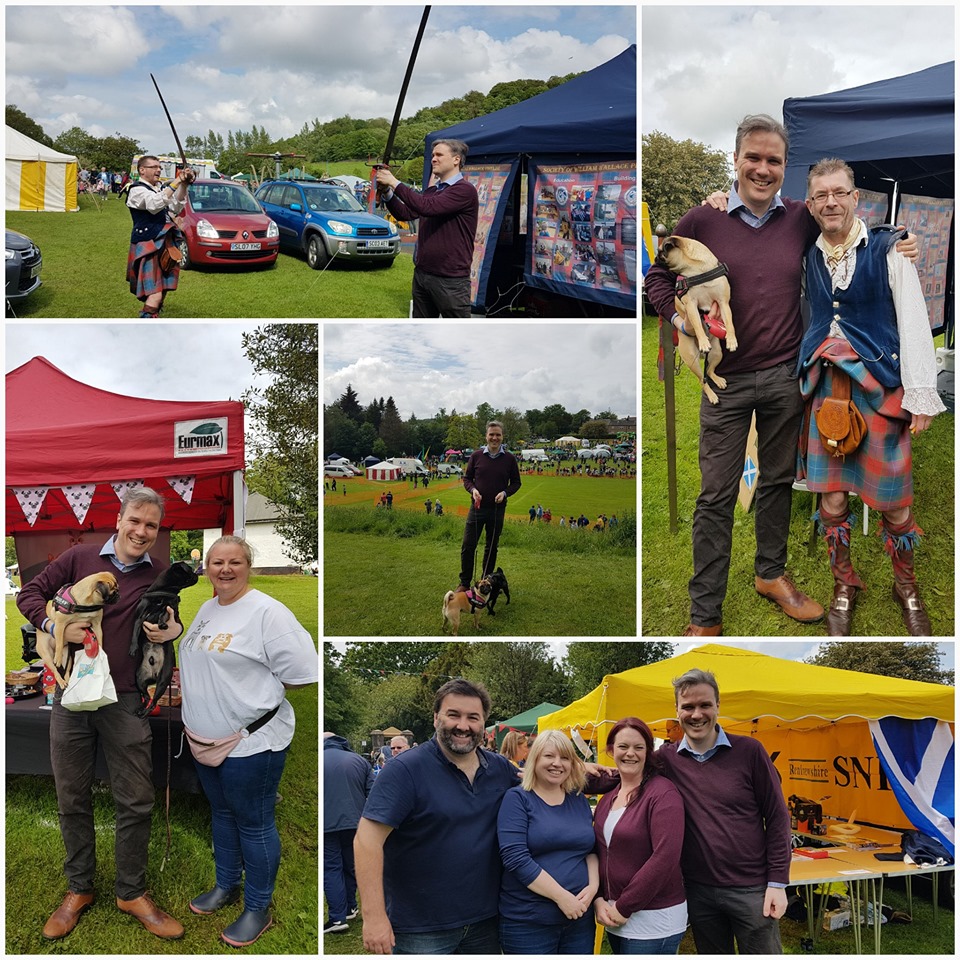 On Monday 3 June I attended an emotional afternoon at the Impact Arts Creative Ageing Volunteering (CAV) Programme showcase in Linwood. This project aims to build a network of volunteers to combat loneliness and develop creativity within the communities of older people in Renfrewshire and East Renfrewshire by creating safe, welcoming environments within their local areas for them to meet and enjoy arts activities together.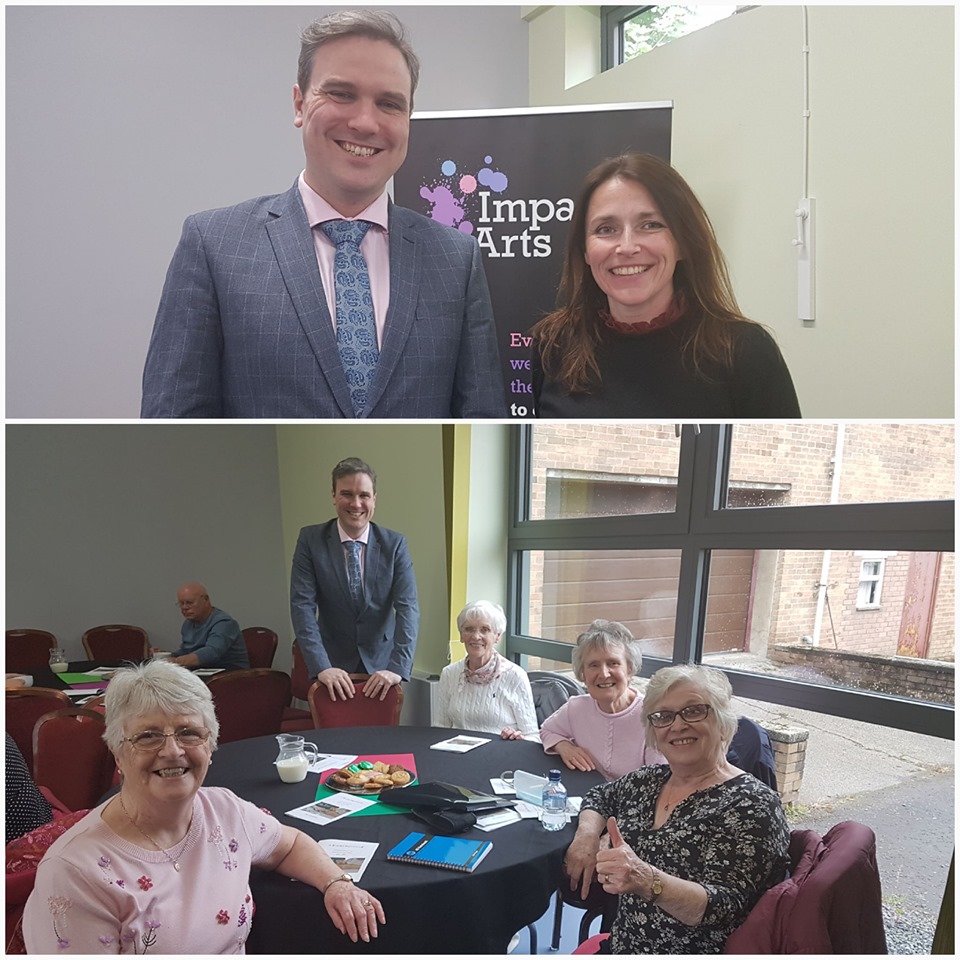 Over the past year, the project has involved recruiting and training creatives from a variety of disciplines to support delivery of Craft Café workshops in Linwood, Johnstone, Paisley and Barrhead. The showcase was an opportunity to thank volunteers while hearing about their personal journeys and the positive impact this excellent programme has had on both volunteers and older people in Barrhead, Johnstone and Linwood is inspiring.
At the Scottish Parliament, I hosted a productive of the Cross-Party Group on Consumer Protection for Home Energy Efficiency and Renewable Energy, and welcomed Provost of Renfrewshire, Cllr Lorrain Cameron, to the most recent meeting of the CPG on St. Andrew's Day. Provost Cameron addressed the group on Renfrewshire Council's successful efforts to introduce a holiday on or around St. Andrew's Day – which is now in its 10th year – and I look forward to welcoming her back as the group gathers momentum.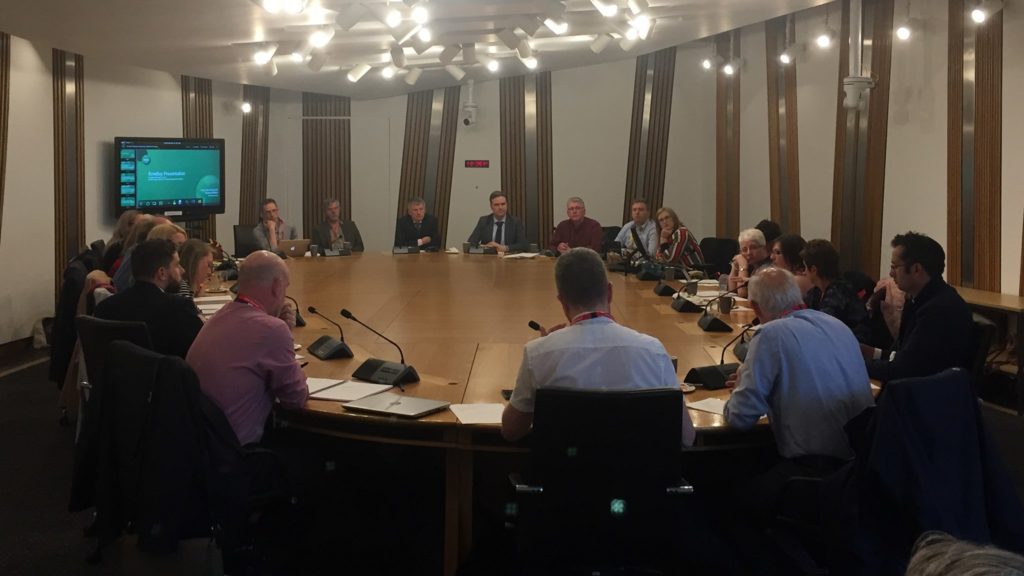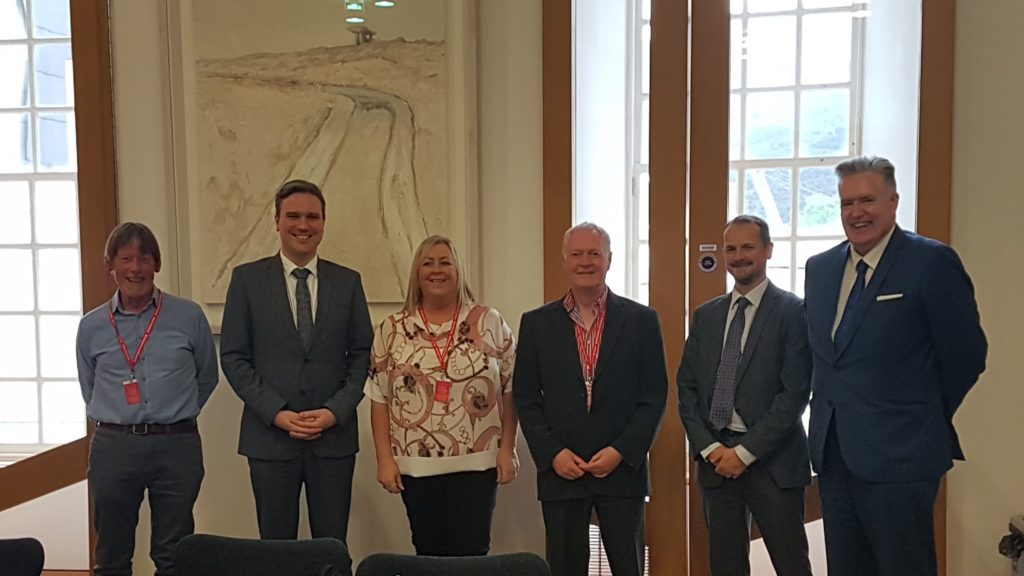 I also caught up with the brilliant WASPI – Women Against State Pension Inequality during their demonstration outside Holyrood.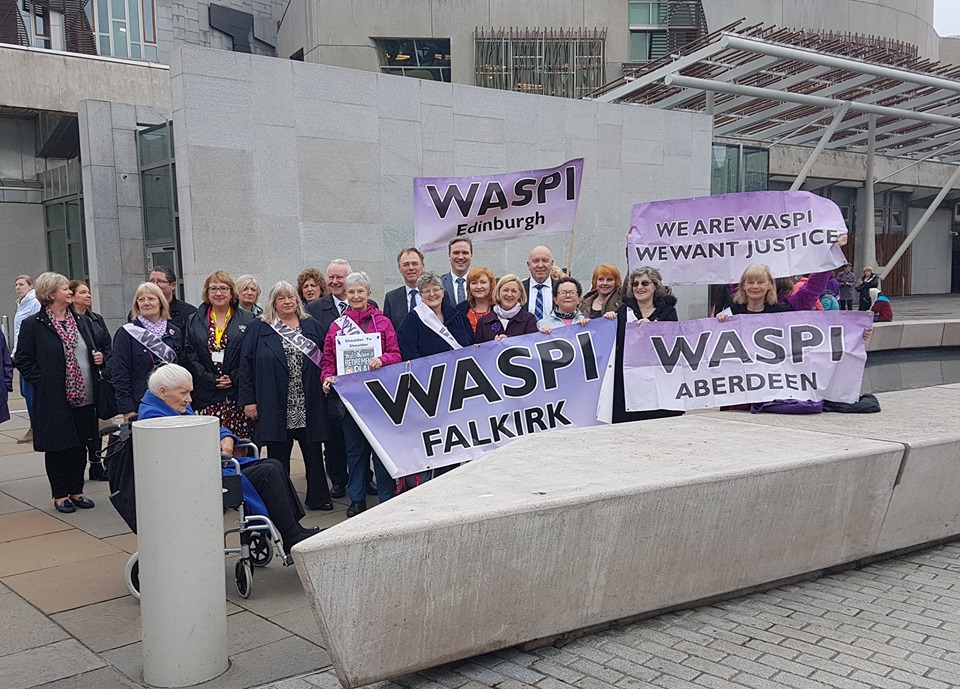 10th-18th June marked the 25th anniversary of Carers Week. To celebrate this occasion, and to recognise the contribution of Scotland's 759,000 carers, I was delighted to host a Parliamentary reception on behalf of Carers Scotland.
The event also celebrated the 5th anniversary of the Carer Positive employer initiative, and, having been an accredited Carer Positive employer with 'engaged' status since January 2018, I was honoured to be presented with my 'established' status award at the event.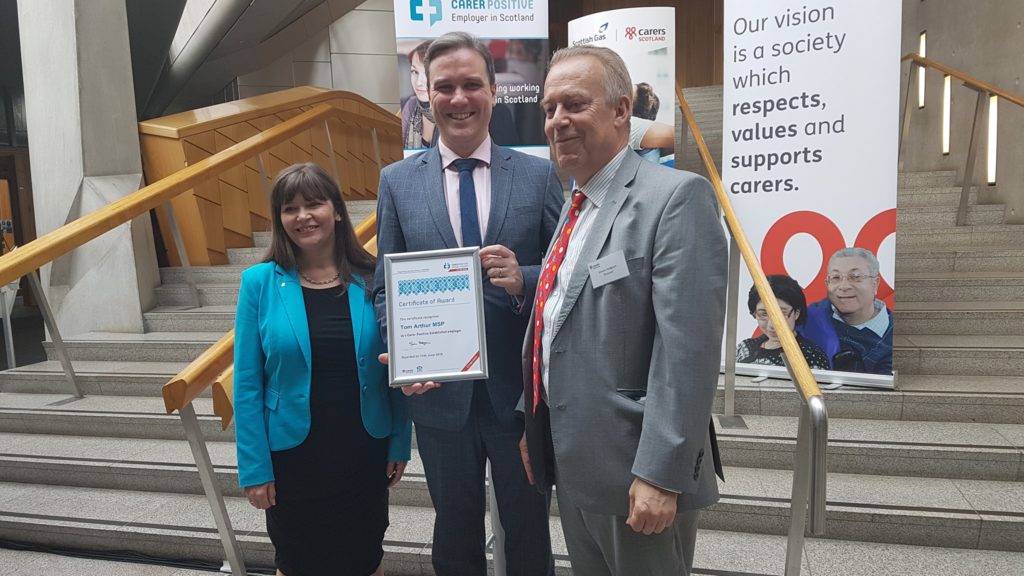 We've seen some excellent local developments in terms of supporting carers too, with Renfrewshire Council passing Cllr Jacqueline Cameron's excellent motion on the introduction of a Carers Passport.
I had written to Cllr Cameron following a constituent contacting me to suggest such a scheme. A passport of this kind could not only provide financial benefit, it could give carers the opportunity to access classes, which would allow them to take some time out for themselves, when possible.
I look forward to working alongside Renfrewshire Council SNP colleagues and Renfrewshire Carers Centre in developing more detailed proposals.