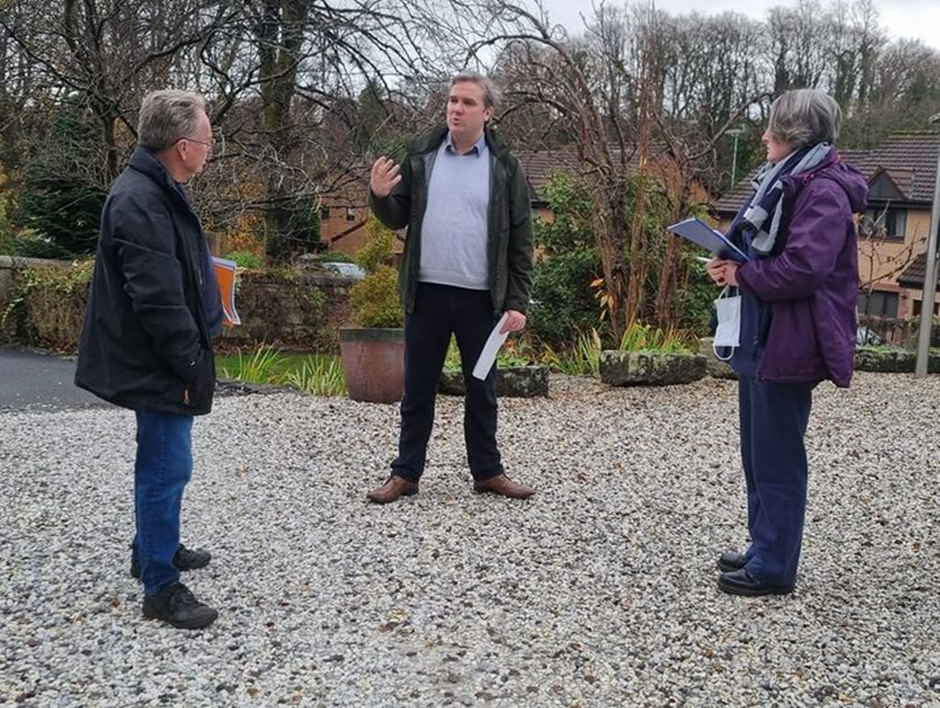 Tom Arthur, SNP MSP for Renfrewshire South met with representatives from Johnstone Business Consortium last week to discuss the Scotland Loves Local Campaign, current challenges to local businesses and ways to work together to boost the local economy and encourage people back into the Town Centre.
Commenting, Tom Arthur said:
"It was great to meet with Stacey and William from Johnstone Business Consortium. As an organisation of small business owners they have been on the frontline throughout the Covid-19 Pandemic and so have invaluable insight to share. We had a very constructive discussion and not even a fire drill, resulting in the meeting continuing in a rainy carpark, dampened spirits.
"We are all thankful to small businesses, most especially over these last 20 months, for providing us with food and essential items in a rapidly changing landscape. The hard work and dedication in the face of extreme adversity, has been inspiring and we owe them a debt of gratitude.
"Through schemes like Scotland Loves Local, we can encourage people to utilise the amazing resources on their doorsteps and support local businesses and jobs. Giving our friends and loved-ones a Scotland Loves Local Giftcard this Christmas, will provide a much-needed boost for traders in our towns and villages across Renfrewshire and East Renfrewshire."