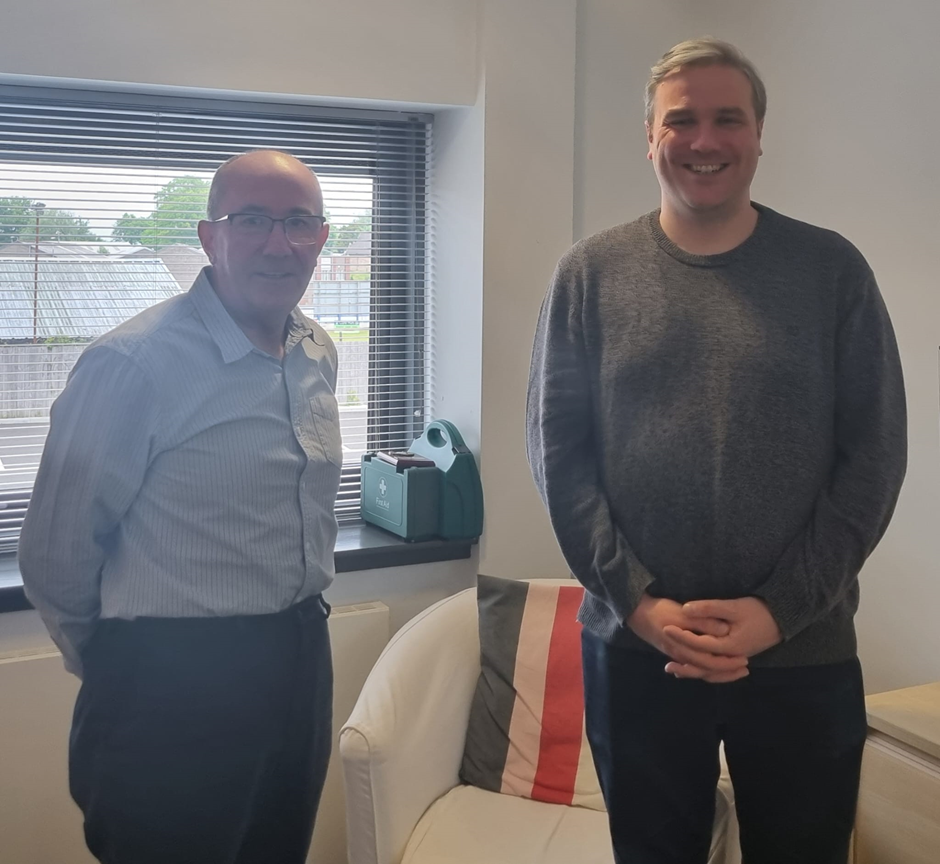 Tom Arthur, SNP MSP for Renfrewshire South visited the Barrhead offices of Recovery Across Mental Health (RAMH) in the Constituency last week. Tom met with the organisation's Chief Exec, Stephen McLellan to discuss challenges such as the impact of the cost-of-living crisis on service demands and the current staff recruitment and retention issues in social care.
RAMH is a Scottish registered charity, with bases in Renfrewshire and East Renfrewshire. They provide support to around 7,000 people a year in these areas through a range of services including support at the point of crisis, one-to-one counselling, social and physical activity groups and help for individuals to gain or maintain housing and employment. RAMH promotes recovery from mental ill-health and empowers their service users to build independent, fulfilled lives.
Commenting after the visit, Tom Arthur said:
"Organisations like RAMH are a vital part of our support to recovery for communities across the Country, following the pandemic. There is no doubt that the after-effects of social isolation and the current cost-of-living increases will have a major impact on everyone, most especially those who were experiencing poor mental health before Covid-19 struck.
"Through local projects such as the Community Garden, 'Recovery Runs' and Recovery College, all taking place in Barrhead and the surrounding area, RAMH engages with individuals in a wide range of settings, getting them out, connected and improving both mental and physical health.
"I was delighted to visit them to discuss ongoing work in the Scottish Parliament and will continue to support them in their invaluable work across Renfrewshire South."