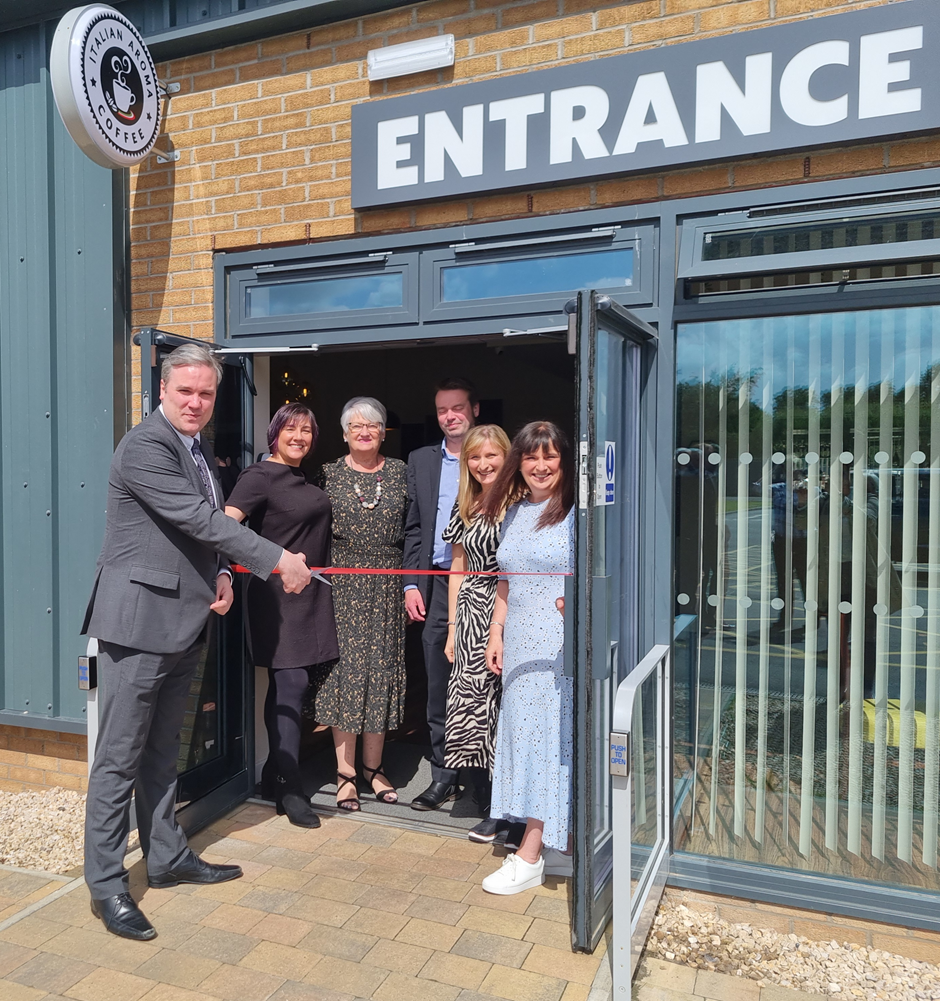 Tom Arthur, SNP MSP for Renfrewshire South, attended Mossedge Village in Linwood's grand opening ceremony on Friday last week. The facility is a long-awaited project delivered by Linwood Community Development Trust and comprises of a café and various community/events spaces. As Minister for Public Finance, Planning and Community Wealth, and supporter of the Development Trust's achievements and objectives, Tom was asked to cut the ribbon and officially open the community asset.
Speaking after the visit, Tom Arthur said:
"It was my pleasure to officially open Mossedge Village today. This grand opening marks the culmination of years of hard work by Linwood Community Development Trust and is testament to their tenacity and determination.
"The Mossedge Village Café has sourced their produce from suppliers within the village and employ local people to staff the facility meaning a pound spent there remains in the village. This is Community Wealth Building in action and an exemplar of the Scottish Government's ambitions to instil the model in towns and villages across the Country.
"I was pleased that they were able to benefit from Scottish Government and other funding to realise their dreams and build an amazing facility, run for the community, by the community. Well done to all involved!"