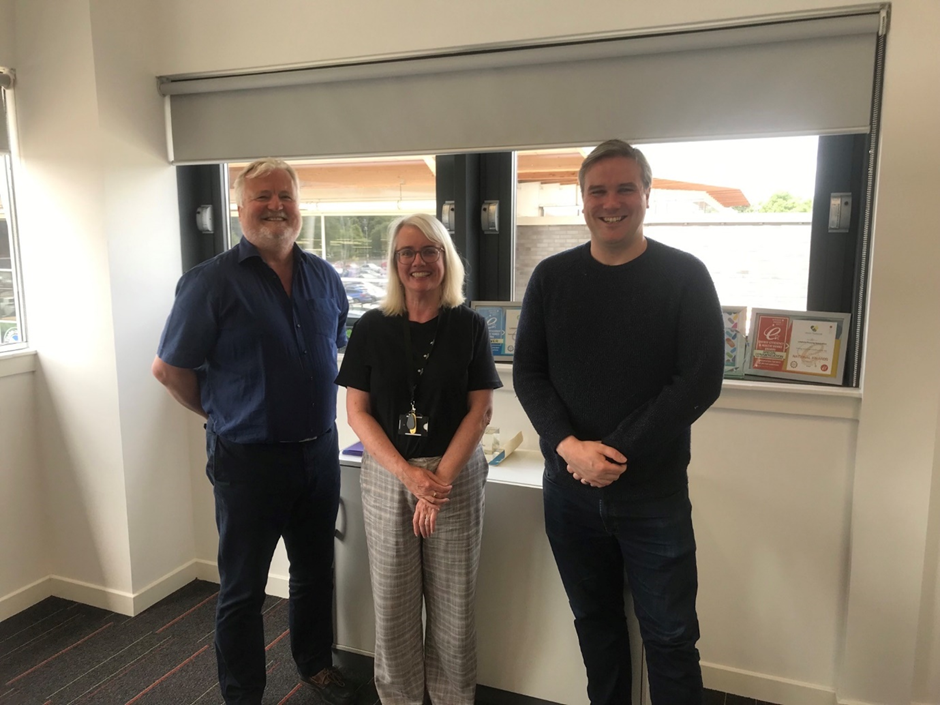 Tom Arthur, SNP MSP for Renfrewshire South visited the Linwood offices of Linstone Housing Association in the Constituency this week to meet with Chief Exec Adelle Fraser and Chairperson Jamie Irvine. Tom was there to catch up with the housing association and discuss their work from the past couple of years dealing with COVID challenges and what projects they had planned for the coming weeks and months.
Commenting after the meeting, Tom Arthur said:
"It was a pleasure as always to catch up with the management team at Linstone.
"Adelle and Jamie spoke with passion about their plans to increase engagement with tenants and other stakeholders, including their upcoming Tenant Satisfaction Survey, later this year.
"Like many other community organisations, the current cost-of-living crisis is proving to be a challenge for Linstone, but they have a range of different supports available to their tenants such as fuel vouchers for those struggling to meet the increasing costs of gas and electricity.
"Linstone's recent National Good Practice Award win from the Tenant Participation Advisory Service Scotland is testament to the work that they do, both for tenants and the wider community, they are so proud of the accolade and it is great to see them being formally recognised by the industry"