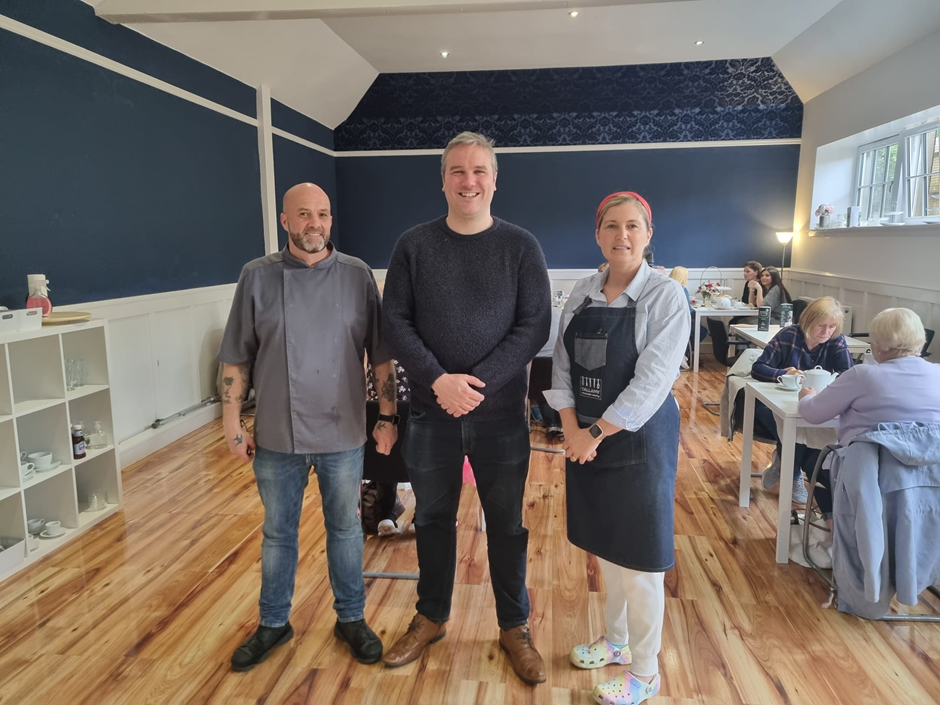 Tom Arthur, SNP MSP for Renfrewshire South recently visited Walkinshaw Community Centre on Walkinshaw Street, Johnstone. Tom was joined by local Councillor, Emma Rodden at the recently opened community facility this week, to meet with the Centre's co-directors, Beth and Paul Morris. The local MSP had reached out to Paul and Beth to arrange the meeting after hearing rave reviews of the café in particular and was keen to take a look around and have a chat with the founders about their vision for the building.
Commenting after the visit, Tom Arthur said:
"There has been such a buzz in the town following the Opening Day of Walkinshaw Community Centre back in June, and I was looking forward to meeting with Paul and Beth.
"The scale of work that the couple have done in such a short period of time is astounding, the once tired old building has had a new lease of life, the café was packed and all of the rooms available for hire are beautifully decorated and well appointed.
"Beth spoke with such passion of the couple's plans for the future of the Centre and it will be really exciting to see how it develops to meet the needs of some of our most socially isolated members of the community in Johnstone and surrounding villages.
"I'm looking forward to supporting them and hearing more as they move from strength to strength."