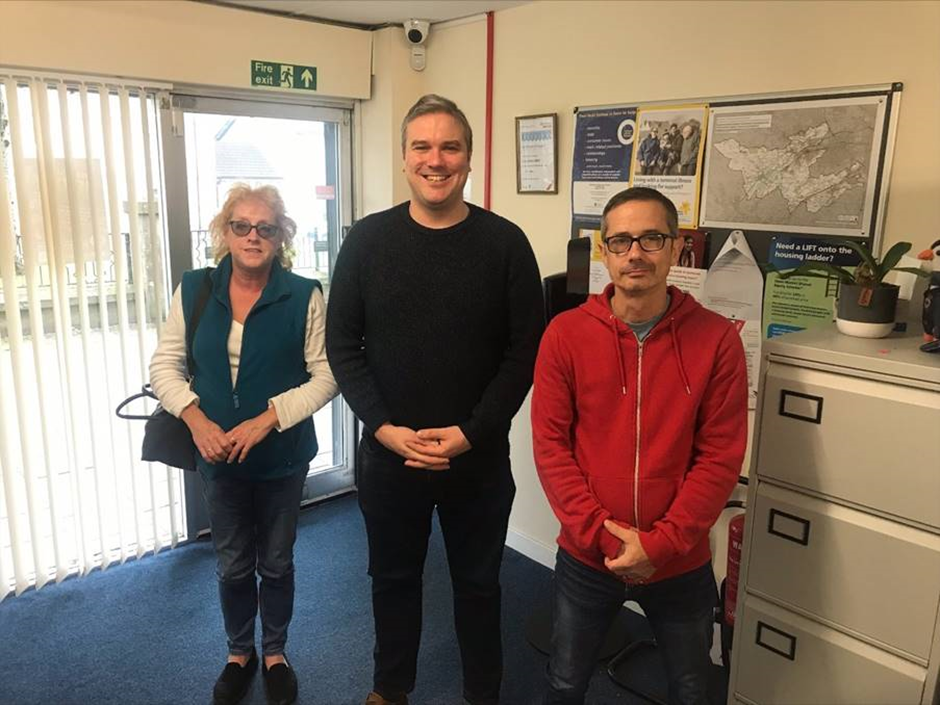 Tom Arthur, SNP MSP for Renfrewshire South recently met with George and Christine from Corseford Tenants and Residents Association (TaRA) to discuss some of the main findings of his Corseford resident survey.  
Following a meeting with the TaRA last year, Tom decided to develop and facilitate a survey, designed to gather local's views on community facilities in the Corseford area. This follows on from a meeting with Linstone Housing earlier this year to share the residents' views.
Speaking after the meeting, Tom Arthur said:
"I was incredibly pleased with the positive response from Corseford residents to my local survey.
"This information will be invaluable to ensure the Community have their voices heard and I was glad to give them the opportunity to do so.
"My meeting with George and Christine was very positive, we discussed the main issues raised and the suggestions made, there is certainly a lot of food for thought and ideas to take forward in the months to come.
"I will continue to work with community organisations like Corseford TaRa, Linstone Housing Association and other community stakeholders as well as Renfrewshire Council to put forward the views of the people of Corseford"