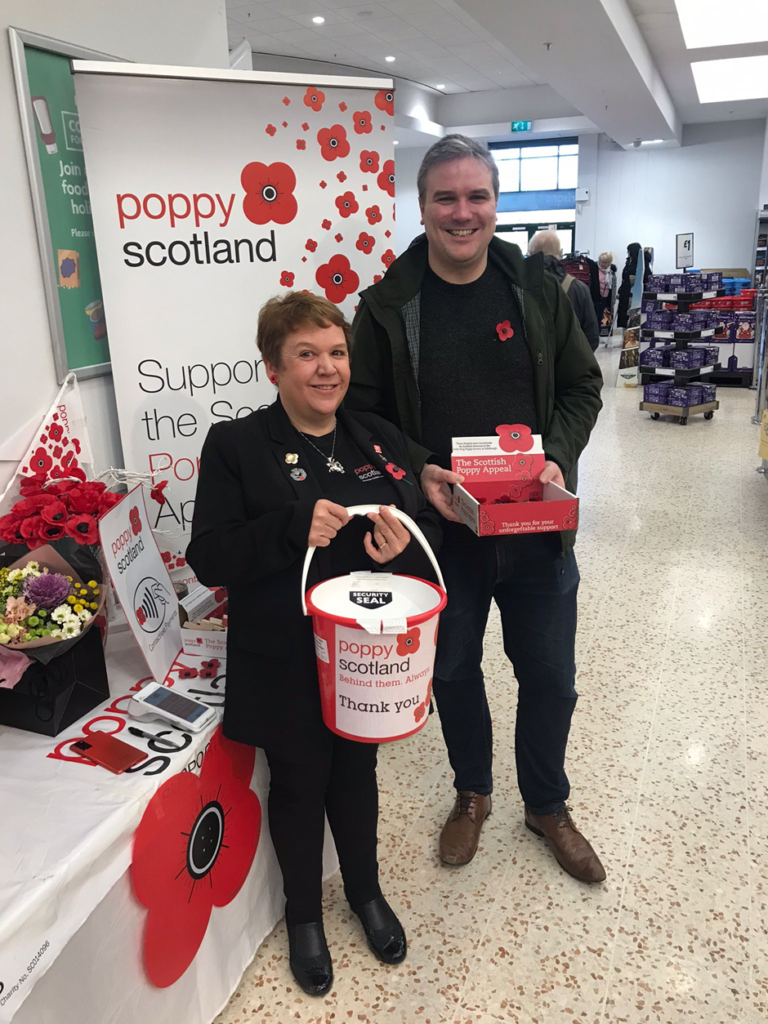 Tom Arthur, SNP MSP for Renfrewshire South, met with Donna Louise Armstrong of Poppy Scotland at their stall in Morrisons Supermarket, Johnstone recently. The organisation fundraises and provide invaluable support services for armed forces personnel, veterans and their families across the country, all year round. Tom has been a regular visitor to Poppy Scotland stalls across the constituency, however Covid restrictions had prevented him from attending over the last two years.
The local MSP had written to thank Donna for her dedication to the cause, particularly her work for the Homeless Veterans Project which saw Donna dress up as Paddington Bear over the summer months and raise an astonishing £1,500 for the project.
Commenting after the meeting, Tom said:
"With Armistice Day and Remembrance Sunday coming up, this is a very busy time of year for Poppy Scotland and volunteer teams are out in force, in supermarkets, shopping centres and many other locations, up and down the country.
"It was great to hear from Donna about all the amazing work that Poppy Scotland is doing in Renfrewshire South, and hear her thoughts on the challenges that veterans and their families face locally. Donna and the other volunteers go to extraordinary lengths to help those in need, as the local MSP, I will do all I can to support their vital work."