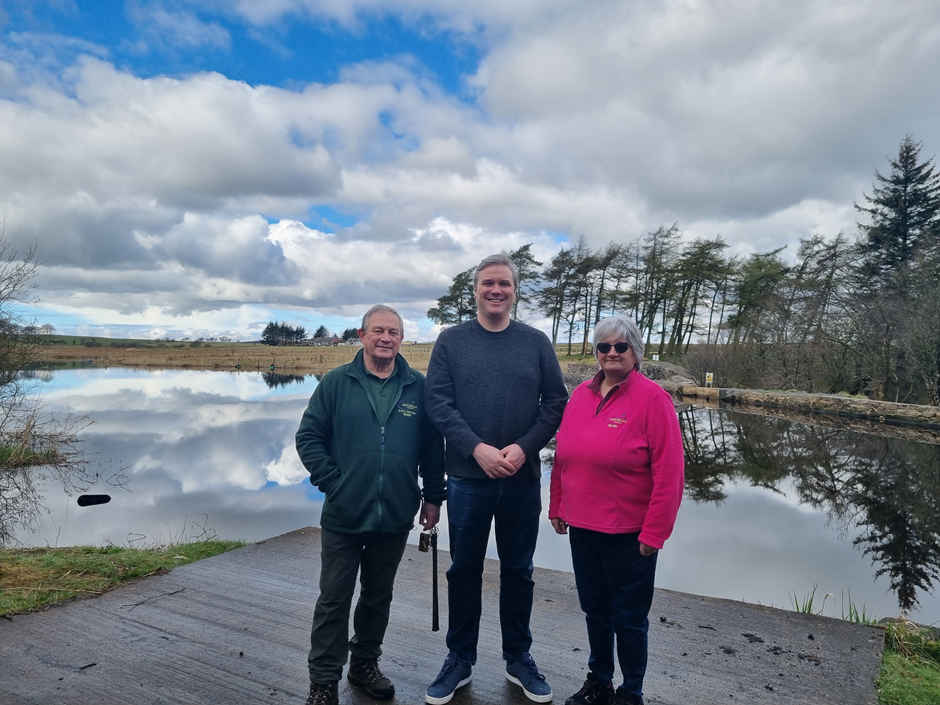 Tom Arthur, SNP MSP for Renfrewshire South, paid a visit to Lapwing Lodge Outdoor Centre in the constituency recently. Tom was given a guided tour of the facility and land by Management Board Chair, Hilary Graham and Warden, Bobby Woods.
The main building at Lapwing Lodge, now used as a hostel, kitchens and events space, was originally constructed in the early 1900s as Peesweep Sanitorium and was used to care for Coats' Mill workers. After several ownership changes in the 1950s and 60s, Peasweep land began to be used by local scouting groups, who camped in the fields surrounding the building. The Scouts then negotiated a 20-year lease from the Health Board and by the 1980s, the facility was renamed Lapwing Lodge and officially purchased by the regional Scout Council of the time.
Commenting after the visit, Tom said:
"It was great to finally see around Lapwing Lodge Outdoor Centre, for many years, in my travels around the constituency, I have driven past it and wondered what was beyond the fences. The site far surpassed anything I could have imagined.
"Lapwing Lodge really does have something for everyone, from the kayaking and coldwater swimming facilities at the dam, to the 'Hobbit Houses', the Peesweep Hall indoor games area, the main building hostel and even an escape room! The Centre is used by so many different groups local, national and international, including of course the Scouts, Guides, Boys and Girls Brigade, schools, corporate organisations, armed forces and youth intervention support. They have even hosted a number of weddings over the years.
"Run by a tight-knit team of mostly volunteers, Lapwing Lodge is an amazing asset to Renfrewshire South and well beyond. My warmest thanks go to Hilary, Bobby and the rest of the team for their outstanding engagement work with communities and individuals far and wide."