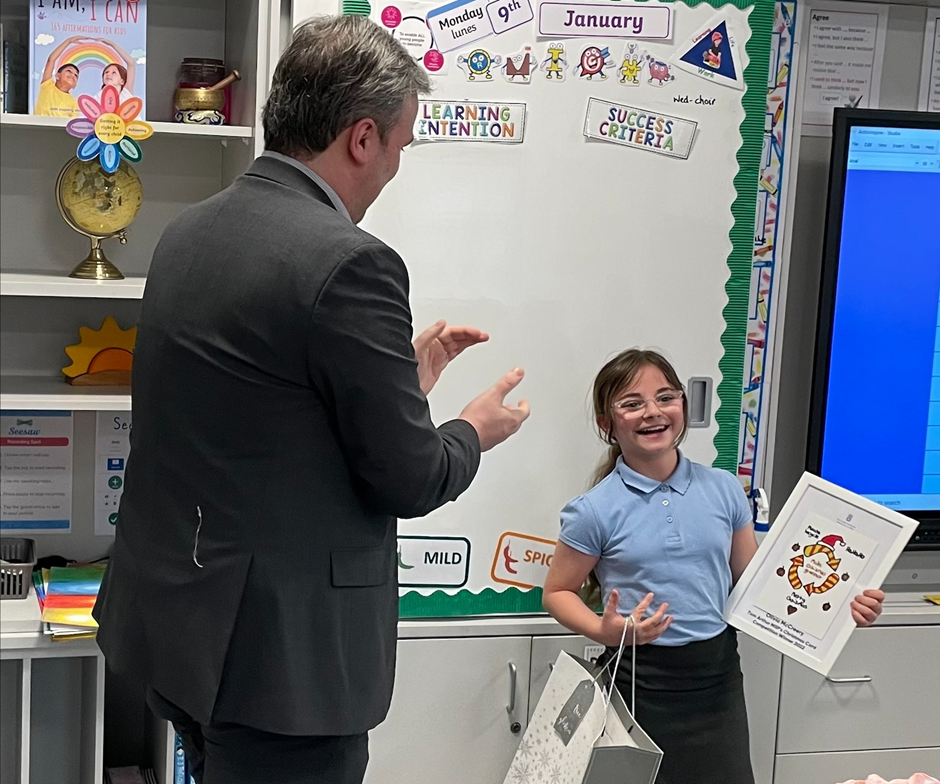 Tom Arthur, SNP MSP for Renfrewshire South, launched his annual Christmas Card design competition this week. Every year, Tom reaches out to the primary schools across the constituency, looking for designs that fit the chosen theme. This year's design theme is 'Hope' and invites will be sent out to all primary schools in Renfrewshire South over the next few days. Entrants will have until the end of October to send in their drawings, paintings or mixed media submissions and the winning entries will be used in Tom's official Christmas Card.
Tom will also use the competition to support Rays of Hope Cancer Support Group, based in Elderslie. This extremely worthy cause does amazing work in the constituency and were the inspiration behind the 'Hope' theme of the competition. He will invite local businesses to provide sponsorship in the hope of raising vital funds as well as promoting local employers.
Commenting, Tom said:
"My annual Christmas Card Competition is always one of the highlights of my year and the standard of entries blows me away every time.
"Having met with Rays of Hope earlier this year I know how reliant they are on charitable donations and I know that all donations will be put to the very best use supporting people living with cancer.
"I am very much looking forward to looking through all of the submissions from the children and I hope that they enjoy creating the designs as much as I love seeing them. It gets more and more difficult every year to choose the competition winners and I am sure this year will be no exception.
There was a high bar set by last year's competition winner Olivia, but I am sure that the young people in Renfrewshire South are up to the task."