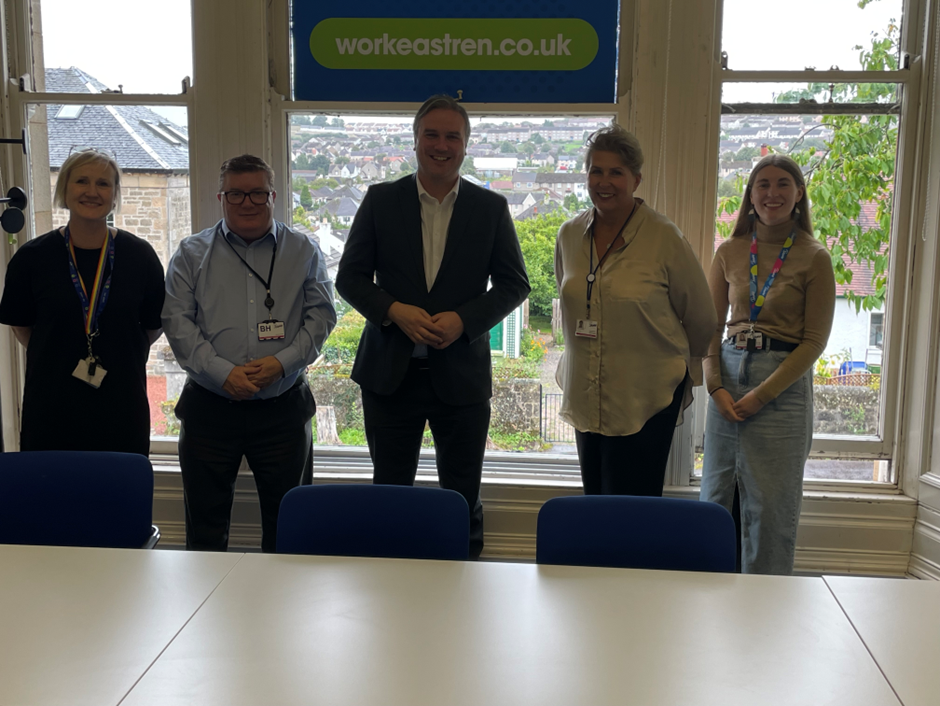 Tom Arthur, SNP MSP for Renfrewshire South, met with the Individual Placement and Support (IPS) team at their Work EastRen base in Barrhead recently. Tom was invited over to meet with support staff and clients, in order to learn more about the IPS team's work and all of the benefits that it brings to the local community. 
The IPS Services, run by Scottish Association for Mental Health (SAMH), support people in East Renfrewshire with severe and enduring mental health problems to secure and sustain employment. The model has a proven track record elsewhere and has been successful in its approach to supported employment, with evidence suggesting that it has better employment outcomes than other vocational methods.
Commenting after the visit, Tom said:
"It was great to meet with the SAMH Individual Placement & Support Team staff, and to hear all about the work that their employment specialists do, supporting individuals with mental health challenges who want to go back into the workplace.
"Anyone with an interest in accessing their services can find out more by visiting the SAMH website at www.samh.org.uk or Work EastRen's at www.workeastren.co.uk
"I look forward to working in partnership with the IPS Team going forward and would like to thank them for such a wonderful and informative visit."