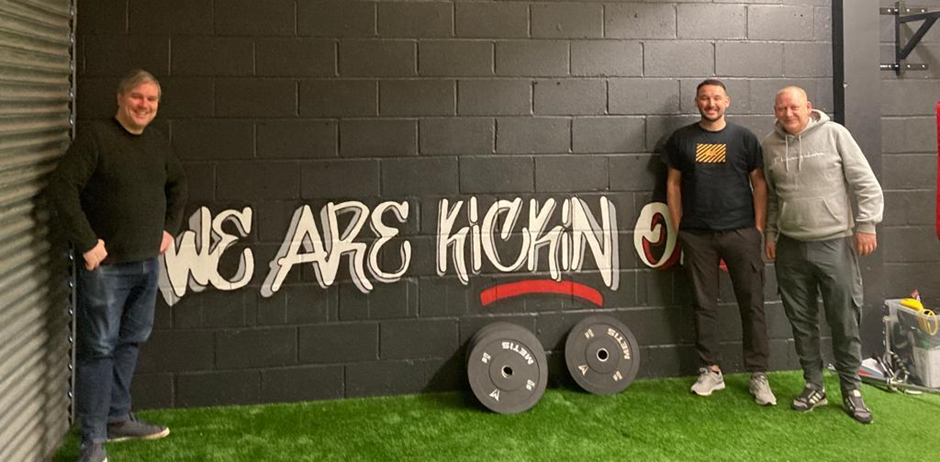 Tom Arthur, SNP MSP for Renfrewshire South, visited mental health support group Kickin' On in their community hub, located in Linwood's Mossedge Industrial Estate recently. Tom had reached out to the local group when they first opened their hub a year ago and was really looking forward to catching up with them 12 months on to see how the facility and its offerings were progressing.
Group founder David McKenna and team member Scott Chalmers were there to meet with Tom on the day, giving him a tour of the facilities. Tom was keen to find out what new services Kickin' On were able to provide for the community since they began operating from their own premises and how David and the volunteers plan to develop the group going forward.
Commenting after the visit, Tom said:
"It was great to meet up with David and Scott and to have a look around Kickin' On's dedicated community space. I have heard lots of positives from constituents about the wide range of activities available at the hub and was really looking forward to having a chat with David about ways that we can work together.
"I am delighted to see another grassroots community enterprise operating in Linwood, Kickin' On have grown so much already in the almost four years they have been around and the trajectory is most definitely upwards. That is evidenced by the fact that David and the team won the Community Group of the year at the Provost's Awards this spring.
"I am so looking forward to catching up with the team again soon and wish them all the best. Kickin' On are doing some valuable work to support the people of Linwood and those in the wider Renfrewshire South community that are struggling due to social isolation and poor mental health."